Two of Tapad's executive team members, Preethy Vaidyanathan (CPO) and Adrienne Donovan (VP, People) were featured in stories for International Women's Day. See below for their advice for women working, or looking to start a career, in tech.
On International Women's Day (March 8), PerformanceIN invites female leaders in digital and performance marketing to share their thoughts on the role of women and diversity within the industry.
Preethy Vaidyanathan, Chief Product Officer, Tapad
Having a growth mindset, a belief that intelligence and competence can be developed is vital. It's easy to feel insecure when we face new challenges, but focusing on that insecurity can actually hinder our ability to learn and grow. I have found that women, in particular, have a tendency to focus on their weaknesses instead of doubling down on the areas where they excel. I'd encourage women to focus their energy instead on improving upon their natural talents and on tapping into that growth mindset, so they can overcome inevitable setbacks.
Additional tips:
Learn continuously

- it's easier than ever to find online courses (Coursera, Lynda) that allow professionals to expand their skill-sets. Put that growth mindset into practice
Seek out mentors

- find a champion who is willing to guide you. Don't be afraid to ask someone you admire for advice
Speak-up

- be proactive, have a voice, even when you are new. Ask to shadow someone, take on that additional responsibility, don't be afraid to stand-out, raise your hand and ask that question. Be proactive in making your career
Remember

- your career is a marathon, not a sprint. Don't expect to be perfect straight-away. Cut yourself some slack, enjoy the journey
For International Women's Day 2019, ExchangeWire speaks with senior women in ad tech and martech, from data scientists, to heads of marketing, to founders and CEOs, who are paving the way for the future generations of female leaders. They share their personal experiences in the industry; views on the frustrations and successes with gender diversity; and advice for achieving a thriving career in technology.
Cultivate a strong network of people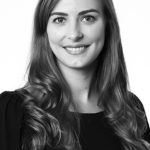 "What I wish I knew when I started out in my career is:
a) That success isn't linear. It can sometimes feel like you are taking steps sideways or experiencing setbacks, but they are all building blocks to becoming a formidable leader.
b) That it is much harder to train attitude and new behaviours versus other technical skills, and how important it is to apply that philosophy when building out a team of people to work with. I now exclusively hire and surround myself with people who are self-motivated and positive-minded, first and foremost. Other skills can be developed more easily over time.
c) How essential it is to collect great mentors. The investment you make in cultivating a strong network of people you can consult along your career journey will help you get past any challenge."
Adrienne Donovan, VP, People, Tapad
Originally posted on March 20, 2019